Tuscany
The place where culture, nature, history and gastronomy meet
Tuscany is the quintessential bucolic region of Italy. It is one of the best destinations in Europe to enjoy rural tourism. But Tuscany is far more than green hills, old stone farmhouses or lonely cypresses. This is an area where you can visit some of the most famous art cities of Italy and Florence, Siena and Pisa, and enjoy excellent cuisine.
8 days and 7 nights, including accommodation, tickets and rental car.
The apartments are in lovely rural surroundings.
Discover Florence, Pisa, Siena, Lucca, Arezzo, etc.
Be seduced by the magic of the countryside and small towns.
Fabulous food and excellent wines.
7 nights in the chosen accommodation

Return flights (tax included)

7 days car rental
Take it easy. No rush. Enjoy the landscape, people, culture and cuisine. You're on vacation.
Driving to Val D 'Orcia and enjoy the views. It's like a postcard.
Visit Florence, Pisa and Siena. Admire the architecture and enjoy their museums. Pure Renaissance.
Discover San Gimignano small medieval village well preserved. It's is said that in the Piazza del Duomo you will find the best gelato in Italy. Please confirm it to us.
More information on official site of Tourism Tuscany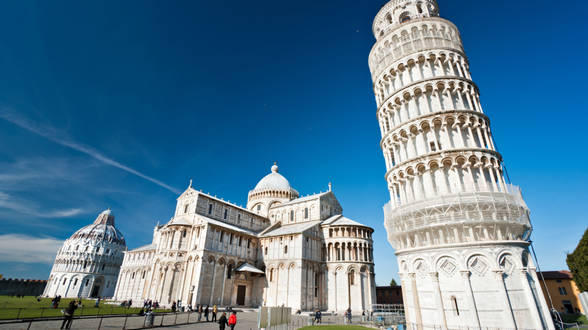 Located in the northern part of Tuscany in central Italy, with its distinctive triangular shape, is limited by the Apennines and bathed by the Tyrrhenian Sea. Although surrounded and crossed by major mountain ranges, leaving each other some sparse plains characterized by very fertile, the region has a wavy relief. Tuscany is a land of gentle landscapes with small forests or solitary trees and a climate that encourages the cultivation of grain and wine production. Despite having several major cities, it still has a very preserved nature. The nature reserves cover a total of 227,000 hectares, almost 10% of the Tuscan territory. In fact, in the region there are three Italian national parks. Tuscany is known worldwide for its wealth of monuments and artwork, as well as historic areas of the cities of Florence, Pisa, Siena and Lucca. Less known by the international audiences are the cities of d'Arezzo, Grosseto, Pistoia and Prato and monuments of Livorno, Massa and Carrara. Tuscany has been throughout history a particularly fertile region in the field of art. Civilizations such as the Etruscans and artistic styles such as the Renaissance had their origin in Tuscan land. The current territory of the region has remnants, deposits and evidence of importance of those civilizations that populated and those artistic styles developed therein. In the Middle Ages and Renaissance especially come the highlights of Tuscany remains, declared World Heritage Site by UNESCO. The places of Tuscany inscribed as a World Heritage Site by UNESCO are: Historic Centre of Florence, Piazza dei Miracoli, Pisa, San Gimignano's historic center, historic center of Siena, historic city center of Pienza and Val Orcia. The villas of the Medici are rural architectural complexes that were possessions of the Medici family between the fifteenth and seventeenth centuries and are around Florence and elsewhere in Tuscany. The villas were royal palaces on the periphery of the land administered by the Medici, besides serving as centers of economic activity in the area in which they were located.
Check-in at your home airport 90 minutes before the designated departure time of your flight to Rome. Pick up the rental car at the airport. The route to southern Tuscany is about two hours, where you would expect the lodging for the week. Check-in and first night in Italy.

Day 2-7

Holidays in Tuscany.

You have 6 full days to discover Tuscany at your own pace. The idea is go making daily excursions to explore the region from your accommodation. The distances are not long, so from a single point you can discover most cities, towns and other points of interest in the region. You can also enjoy the enchanting landscapes of the region, not to mention its excellent cuisine. In total you will spend 7 nights in Tuscany.

Leave the Tuscany with enough time to reach Rome Airport around 120 minutes before the designated flight departure time. Return your rental car. Arrival and end of the trip.
04 April 2015
FRANCISCO JAVIER
Bilbao
19 July 2014
Carlos
Montornès del Vallès
31 August 2013
Clara
Arenys de Munt
17 August 2013
JORDI
BARCELONA
Our prices include return flight tickets and all the supplement taxes such as airpot taxes, fuel surcharge and credit card processing fees.
This is a great option but we do have more. Look for an alternative by clicking on the accommodation.