The Black Forest with Kids
Including free admission to over 130 attractions & Europa Park
The Black Forest is one of the best regions in Central Europe for a family vacation. The area offers not only scenery and tranquility, but lots of attractions great for children. Among them Europa Park, one of Europe´s best amusement parks. And, best of all, they are all included in our package price.
Ideal holiday destination for families with children.
Black Forest Card included with more than 130 atractions.
All kinds of attractions for children and youth free of charge.
Museums, pools, boats, cable cars and segways free of charge.
1 Day entrance to Europa Park, an unforgettable experience.
7 nights in the chosen accommodation

Return flights (tax included)

7 days car rental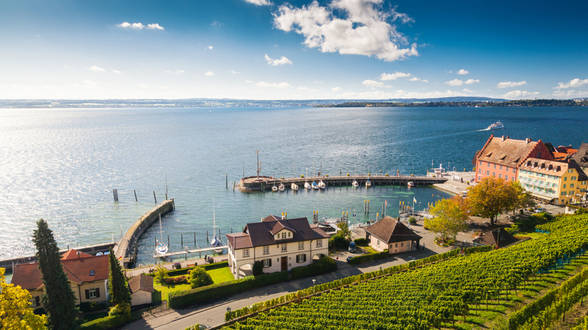 Our holiday prooposal in the Black Forest is especially suitable for families with children. The reason is that the price includes One day entry to amazing Europa Park and the "Schwarzwald Card" with all sorts of attractions for all the family FREE. Among others it includes:

Discoveries: mines, museums and city tours.
Families:leisure, nature and sport activities.
Swimming: Beaches in lakes, spas, outdoor and indoor pools.
Transports:Mountain Railways, segways, electric bike rental, etc.
Gastronomy: Amazing culinary experiences.

The Black Forest is a mountainous forest densely located southwest of Germany, in the Land of Baden-Württemberg. This mountainous region is a natural tourist place famous for its bucholic landscapes and charming villages. The area has an excellent location and very good roads. Therefore it is a good base to visit on day trips most interesting places in southwestern Germany.

Furthermore, the region cultivates and preserves the traditions and customs typical of the Black Forest. On the occasion of the celebrations or social events many women can still be seen wearing their traditional costumes with hats with big red balls on the ends. The Black Forest is known for its spa towns, such as Baden-Baden, the typical peasant houses with gable roof, the famous Black Forest cake, the Black Forest ham, Kirschwasser cherry brandy and the cuckoo clocks.


The Upper Black Forest, south of the massif and bordering with Switzerland, is where there are the highest mountains and most spectacular scenery in the area. Freiburg (the capital), the largest lakes and waterfalls and most tourist attractions for families are also in this area. It Is, therefore, the ideal place for a holiday with children.
Day 1

Flying to Stuttgart.

Check-in at your local airport 90 minutes before the designated departure time of your flight destination Stuttgart. On arrival, pick up the rental car you will use throughout the whole week and to transfer to the Black Forest. Arrival, check-in and first night in the Upper Black Forest.

Day 2-7

Holidays in the Black Forest.

You have 6 full days to enjoy a fantastic holiday in the Black Forest region, a great place to spend a family vacation. You will love the villages, landscapes, mild summer climate, tranquility and pastoral traditions of this rural region. Throughout your stay you have included in the package price the "Upper Black Forest Card" with more than 130 attractions for 3 non consecutive days and 1 day entry to Europa Park. In total you will spend 7 nights in the Upper Black Forest.

Day 8

Flying home from Stuttgart.

After checking out drive to Stuttgart. Wether your flight time permits, spend the day touring the city or making last minute shopping. You have to drop-off the rental car at Zürich airport around 120 minutes before the designated departure time of your flight. Check-in and flight departure to your local airport from Stuttgart. Upon arrival end of your trip to the Black Forest.
13 August 2016
Eduard
Barcelona
06 August 2016
MARÍA INÉS
SANTA CRUZ DE LA PALMA
31 August 2013
Maria del Carmen
Barcelona
About car
What documents related with the car rental will Bedooin.com send me?
We will send you a voucher that will contain all the car rental reservation details. That document must be handed over at the car office on arrival. The voucher must be under the same name as the car driver and this same person needs to show a credit card at the office as well. If not, Bedooin cannot guarantee the car delivery by the rental company.
About car rental contract…
We strongly recommend reading over the car rental contract carefully and paying attention at all the details. Make sure that the contract has not extras included that you have not requested. For example: an extra driver, the fuel or a complementary car insurance (SuperCover, PAI, Super CDW, etc). You can always add extra services at car company's help desk. And remember to return your car tank full of petrol or the car company will charge that to your credit card!
Can I take with me my own child seats for the car instead of renting them?
You can board them as a luggage in one of your suitcases and save the money of renting them to the car company. Although you can also contact us and we will book them for you in advance. Payment will be at the same car rental office.
Can I deliver the car after the time established by car voucher?
You can do it but you will be charged an extra day as deliveries and collections hours much with your trip. Your car document has got all the information about car office timetables.
About flight
What is the procedure with the flight company if I am traveling with a buggy?
When you travel with a buggy, most of the flight companies let you board it once you reach the plane. Someone will take it there and return it to you after landing. We recommend to check it in advance at the company website.
Boarding pass. Do not waste time and get them online!
Although with the ID / Passport and the flight document we send you is valid for collecting your boarding passes at company's boarding desk at the airport, we recommend getting your boarding pass checking in your flight online, both traveling with hand luggage or if you need to board some. In this second case you will only drop your luggage at company's boarding desk. Between 48 and 24 hours before departure you can do it and download them. Fast, easy and no queues at the airport!
Our prices include return flight tickets and all the supplement taxes such as airpot taxes, fuel surcharge and credit card processing fees.
This is a great option but we do have more. Look for an alternative by clicking on the accommodation.