The South of Spain and its treasures
Discover Andalusia's past and present as you visit its main towns
Over 7 centuries what is now known as the region of Andalusia was under Muslim rule and was called "Al-Andalus". These centuries of influence can still be seen today in the architecture, customs and traditions which stay very much alive to this day. Discover unique monuments such as the Giralda and the Alcázar Royal Palace in Seville, the Jewish Quarter in Córdoba and the Alhambra in Granada. A truly unique holiday!
Discover Málaga, Seville, Córdoba and Granada, cities bursting with history.
7 days' car rental included: move around as it suits you.
This package includes the best tours and activities on offer: Majestic Seville tour + Córdoba monument tour + Alhambra in Granada.
7 nights in the chosen accommodation

Return flights (tax included)

7 days car rental

Cordoba Monumental- Intensive Tour

This 3 hour tour includes:

- Visit to the Alcazar, Synagoge, Mosque and Jewish Quarter (Guide + tickets)

Majestic Seville

Our package includes:

- Panoramic view of the city in minibus

- Guided tour through the city+ guided visit to the Reales Alcádares + Cathedral and Giralda

- Tickets for the Cathedral and the Alcázar included

Daylightl ticket to La Alhambra in Granada

The general daylight ticket allows access to visitors to all areas: Alcazaba, Nasrid Palaces, Generalife Palace of Charles V and the Mosque baths. This type of ticket also includes visit to the Gardens.

IMPORTANT: Access to the Nasrid Palaces should be done in the time indicated on the entry ticket.
Go and see a tablao flamenco show in Seville and discover Andalusia's most famous dance.
You can't go to Granada without visiting its Arab Baths.
Just don't forget your swimming costume! You'll need it in the Arab baths and for enjoying the beaches around Málaga.
Córdoba city patio contest from 5th - 18th May.
More information at: http://www.andalucia.org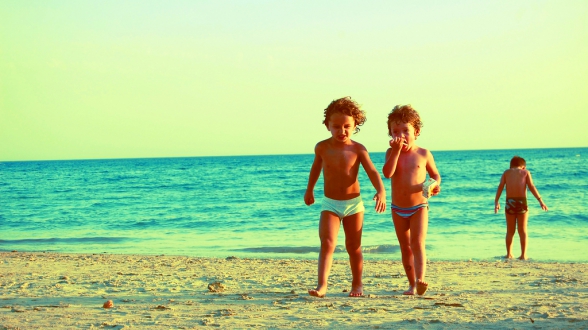 At the point where Europe meets Africa, Andalusia has been the contested home for many different cultures across the centuries. Muslim rule left the greatest imprint on the region, arriving in the region in 711. It would change the entire scenery of the area and leave it with some outstanding features you'll see on this trip. As well as its rich cultural heritage, Andalusia is perfect for someone who wants to switch off and lie back. Tranquil beaches and a laid-back rhythm of life. We offer you the chance to move around the region at your own pace (rental car included) and to stay in some of the region's most famous cities: Málaga, Seville, Córdoba and Granada. And so that you don't miss out on anything, we've included guided tours of the most important monuments in Seville such as the Cathedral and Alcázar Royal Palace; the Mosque–Cathedral in Córdoba and the Alhambra in Granada plus lots, lots more.
Arrive at the airport 90 minutes before the scheduled departure of your flight to Andalusia. Check-in and boarding. On arrival, pick up your rental car and make your way to your first night's accommodation. Check in at your selected hotel in Málaga and get right down to enjoying your holidays. Night in Málaga.

Enjoy the city of Málaga and its atmosphere. Its beaches and welcoming locals. Make use of your rental car and discover all those hidden gems the city has to offer. Overnight stay in Málaga.

Day 3

Málaga - Seville (157 km).

Day 3 is for getting to Seville at your own pace. Why not stop off at some of the villages on the road between the two cities? If you've got a bit of time, we recommend travelling along the coast (where you'll pass Gibraltar). Although it adds an hour onto the trip time, it's well worth stopping off at some of the longest beaches in the south. Night in Seville.

During your two days in Seville you can enjoy the

Day 5

Seville- Córdoba (119 km).

Make your way from Seville to Córdoba. Don't forget to try some of the excellent local cuisine by stopping off at one of Córdoba's many delightful "patios". Night in Córdoba.

In the morning, enjoy a leisurely 3 hour tour around the city - there's no better way to discover everything Córdoba has to offer. This tour includes a

Day 6

Córdoba-Granada (130 km).

Once you've finished with the tour around Córdoba, you can either stay around to enjoy the city a little more or move onto Granada where you'll spend the night. Famed for its

Day 7

Granada - Málaga (90 km).

Travel back to Málaga where you'll spend the last day. Make sure you really enjoy your last night in Andalusia. Night in Málaga.

Depending on your flight departure time, use the last day to keep enjoying Ansalusia. We recommend you give yourself plenty of time to return your rental car and to check in. Boarding and return flight. Arrival and end of the trip.
Our prices include return flight tickets and all the supplement taxes such as airpot taxes, fuel surcharge and credit card processing fees.
This is a great option but we do have more. Look for an alternative by clicking on the accommodation.