Lakeside Cottages in Finland
Cottage life: General relaxation with laid-back activities
Ideal for those who prefer to live a country rather than being a tourist. Enjoy the essence of Finland and its beautiful nature while spending a relaxing week in one of the country's most typical accommodations: a traditional lakeside cottage.
A real vacation, one week of total relaxation.
Hundreds of cottages to choose from in all price ranges.
All cottages with sauna and private boat.
Best way to enjoy nature in Finland.
Ideal starting point to discover many highlights.
7 nights in the chosen accommodation

Return flights (tax included)

7 days car rental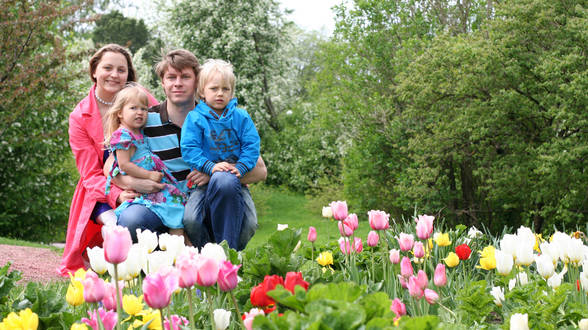 Discover Finland renting a cottage in the 1000 Lakes Region. You will have total freedom to prepare your own food and have total independent holidays. We have hundreds of cabins by the lakes that are rented in a weekly basis, usually Saturday to Saturday. Each cottage has a sauna and a boat at your disposal to spend your days fishing and rowing the lake. According to a survey by Reader's Digest, Finland is the world's greenest country. "Finland wins points for the quality of its air and water, low incidence of childhood diseases and how well the country protects its citizens from water pollution and other natural disasters," says the study. Finland has over a hundred thousand lakes (they have been counted up to 187,888 lakes), hundreds of kilometers of coastline and hundreds of islands. Actually, two thirds of the country is forest. The cottages are a typical acommodation in this country and not an invention for tourists. The wide range of rental cottages and excellent value means that Finland has become a favorite destination among all those who seek relaxation while on vacation..
Day 1

Flight to Helsinki.

Check-in at your home airport 90 minutes before the designated departure time of your flight to Helsinki. On arrival pick up your rental car at the airport. You will use the car to transfer to your cottage in the 1000 Lakes Region. The car will be at your disposal the whole week to tour the area. Check-in and first night in your selected cottage.

You will have 6 whole days to enjoy your cottage and the 1000 Lakes Region of Finland. The cottages are near pristine lakes with beaches for swimming. In addition, the cabins have a sauna and a boat (for fishing or rowing on the lake). You can also go hiking or biking and sightseeing to places of interest in the area such as Kuopio, Savonlinna or Milkkeli.

Leave the 1000 Lakes Region with enough time to reach Helsinki Airport around 120 minutes before the designated flight departure time. Drop-of your rental car and check-in for your flight back home. Arrival and end of the trip.
09 August 2014
Susana
Barcelona
31 July 2014
Juan
Igualada
Our prices include return flight tickets and all the supplement taxes such as airpot taxes, fuel surcharge and credit card processing fees.
This is a great option but we do have more. Look for an alternative by clicking on the accommodation.