Bruges & Ghent City Break
4 Days in Flanders most charming cities
Discover two very nearby and well connected towns. A short break to enjoy Bruges and Ghent in just 3 nights. Crossed by canals, full of history, filled with fantastic architecture and plenty of festivals and shows. Both towns rivalize in magic and charm. Essence of Flanders !
Return flights to Brussels & taxes included.
Two days in the romantic city of Bruges.
Two nights in Ghent, the most charming city of Flanders.
Travel fast and smoothly using Belgian trains.
All train tickets included in the price.
3 nights in the chosen accommodation

Return flights (tax included)

Train Tickets Bruges & Gent City Break

Our package includes following tickets:

- Train ticket from Brussels Airport to Bruges.

- Train ticket from Bruges to Gent.

- Train ticket from Gent to Brussels Airport.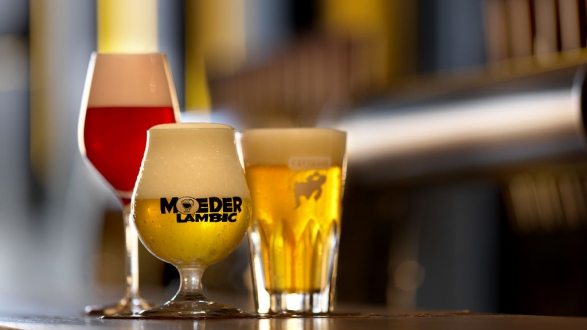 During the sixteenth century Ghent was, after Paris, the biggest city in Europe north of the Alps. Currently, Ghent can be proud for being the Flemish city with the largest number of historic buildings, a rich cultural scene and a privileged location between Bruges and Brussels, 50 km from each.
Not many words are needed to describe Bruges: it's name evokes a magical and unforgettable atmosphere. Those who have visited him say a walk in Bruges is a journey to the past, a fairy tale come true. Bruges, is only an hour by train from Brussels, all equally excited. The views of canals, historic buildings, its romanticism, leave their mark on your memory. The historic center of Bruges was declared a World Heritage Site by UNESCO in 2000.
Check-in at your home airport 90 minutes before your scheduled flight departure to Brussels. Upon arrival at the airport, take the train that will take you to Bruges. It is a comfortable trip of about 90 minutes. Rest of the day free to explore Bruges. Crossed by canals and featuring an old town unchanged since the Middle Ages, it is known as the Venice of the North. However the beauty of Bruges accepts no comparison. It is, actually, one of the most charming and magic cities in Europe. Night in Bruges.

You have the full day to continue enjoying the city. Bruges is a great city to stroll around its streets, squares and canals, that make an old town full of magic. Additionally, do not forget to visit the "Lake of Love", the historics Beguinage or climb the 366 steps of the Watchtower to enjoy magnificent views of the entire city. Late in the afternoon departure by train to Ghent. After a journey of 25 minutes you will reach Ghent. Night in Ghent.

You have the full day to enjoy Ghent. A town full of history, with beautiful monuments it is known as the most authentic and lively city of Flanders. Ghent´s atmosphere surprises and seduces as its beauty and history does. Highlights are the historical and monumental center of the old city, the Cathedral with the Polyptych of the "Adoration of the Mystic Lamb" by the Van Eyck brothers, the beautiful town houses in the old docks, the imposing castle of the Counts of Flanders, the charming Kraanlei neighborhood and various museums. Night in Ghent.

Day 4

Return from Brussels.

More time for sightseeing and last minute shopping in Ghent, until the scheduled time to take a train to Brussels airport. It's a short and convenient one-hour trip to the airport. Check-in and flight back home. Arrival and end of the trip.
11 December 2015
JUAN JOSE
ALCORCON
07 March 2015
Pedro Agustin
Cordoba
17 November 2013
Maria Coral
Alhaurin de la Torre
Our prices include return flight tickets and all the supplement taxes such as airpot taxes, fuel surcharge and credit card processing fees.
This is a great option but we do have more. Look for an alternative by clicking on the accommodation.